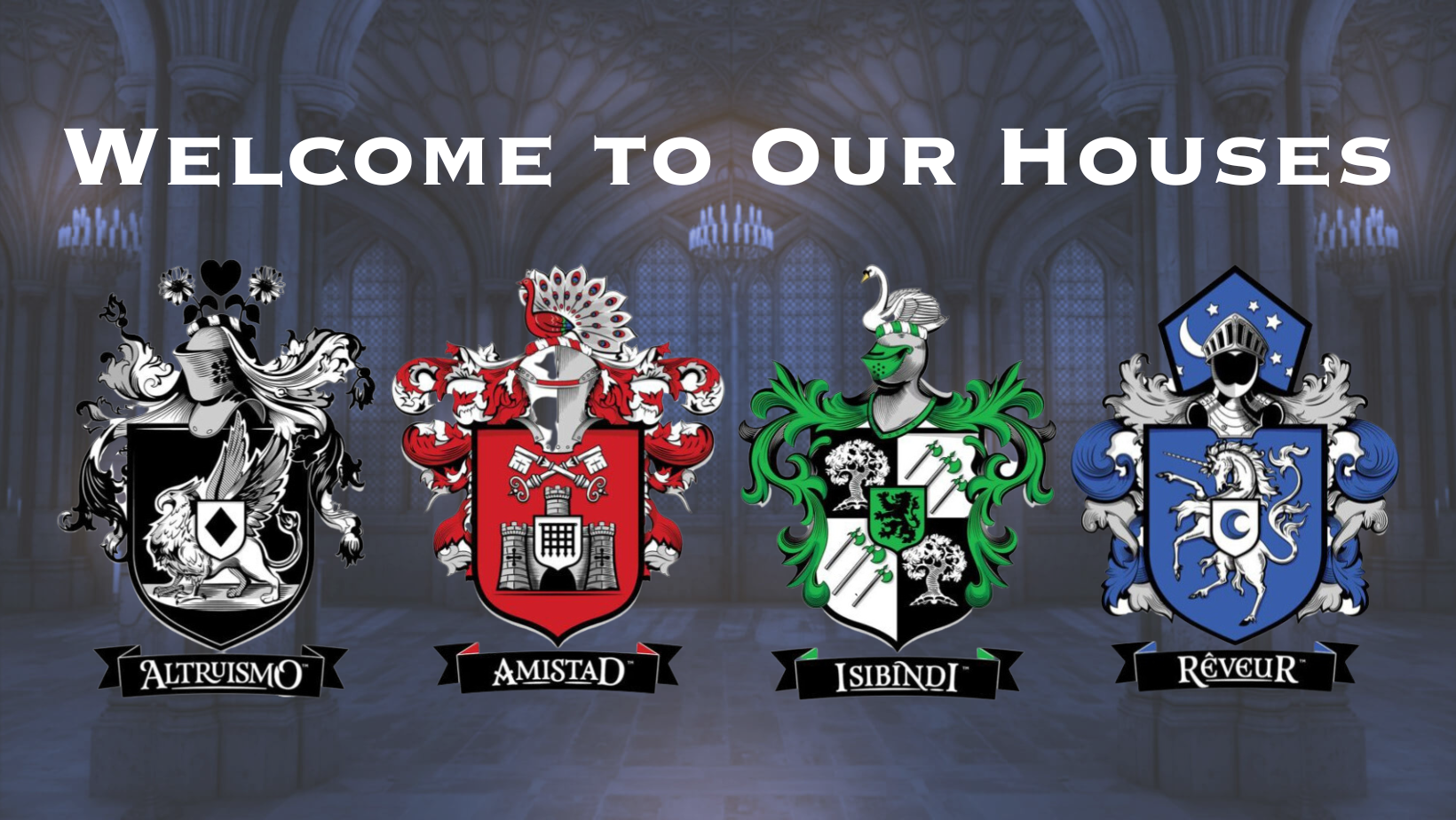 The Ron Clark Academy House System is a dynamic, exciting, and proven way to create a positive climate and culture for students and staff. The House System will help our school confidently implement processes that build character, relationships, and school spirit. The House System provides guidelines designed to give our school a streamlined framework that can be applied to any type of learning environment.
You can learn more about the Ron Clark Academy House System at https://rcahousesystem.com/.
Valentine Elementary School will be establishing the houses of Altruismo, Amistad, Isibindi, and Rêveur. Students will earn points for their houses based on Academics, Effort, Citizenship, Behavior, Attendance, and Living the Lifelong Guidelines & Lifeskills.
Students are randomly sorted into one of the four houses during an assembly as the beginning of the year. Each House has unique properties such as its own color, symbols, nation of heritage, history, and more. Over time, each House also starts to take on its own values and personality driven by the culture of the students and staff within it. When a student or staff member becomes part of a house that is their house for life.