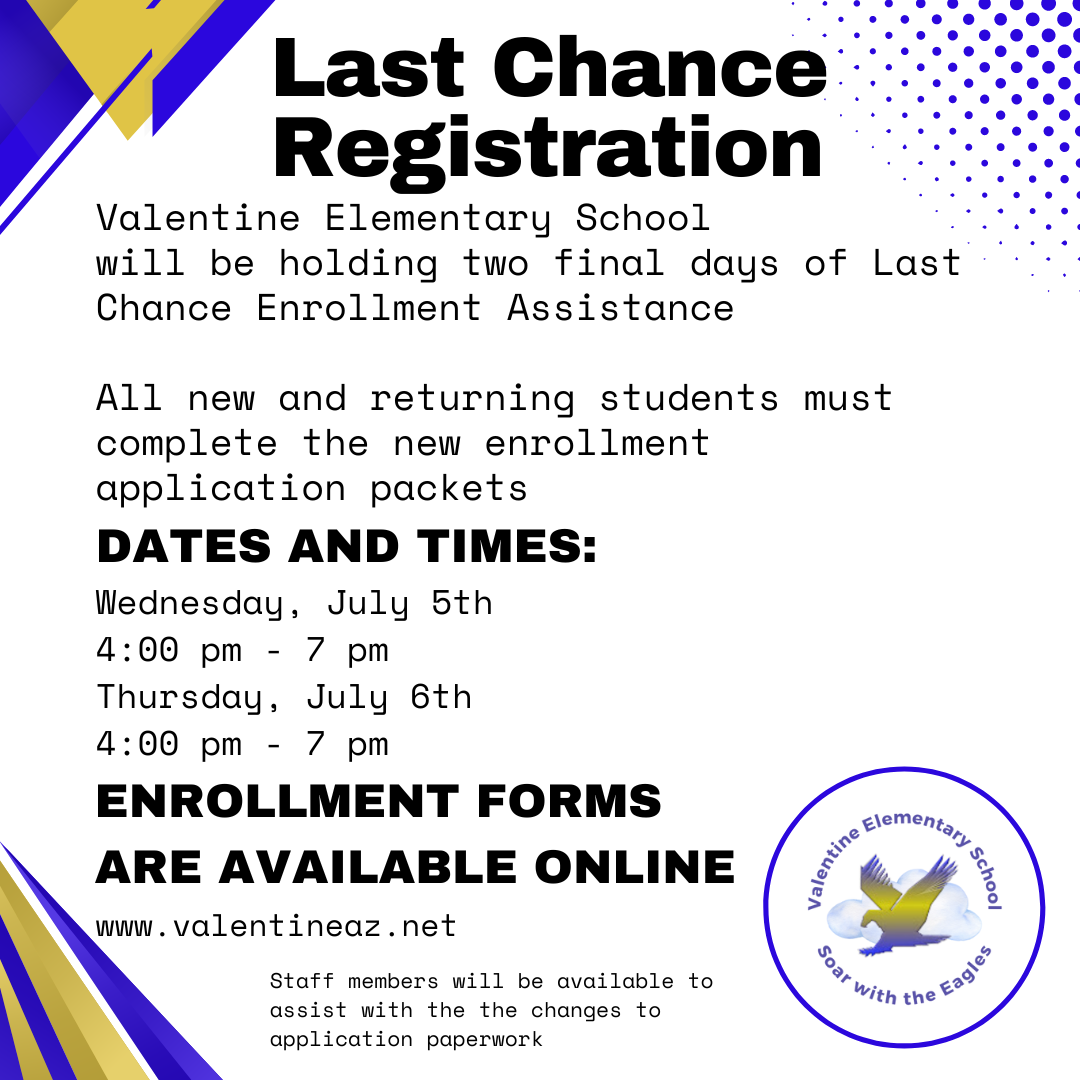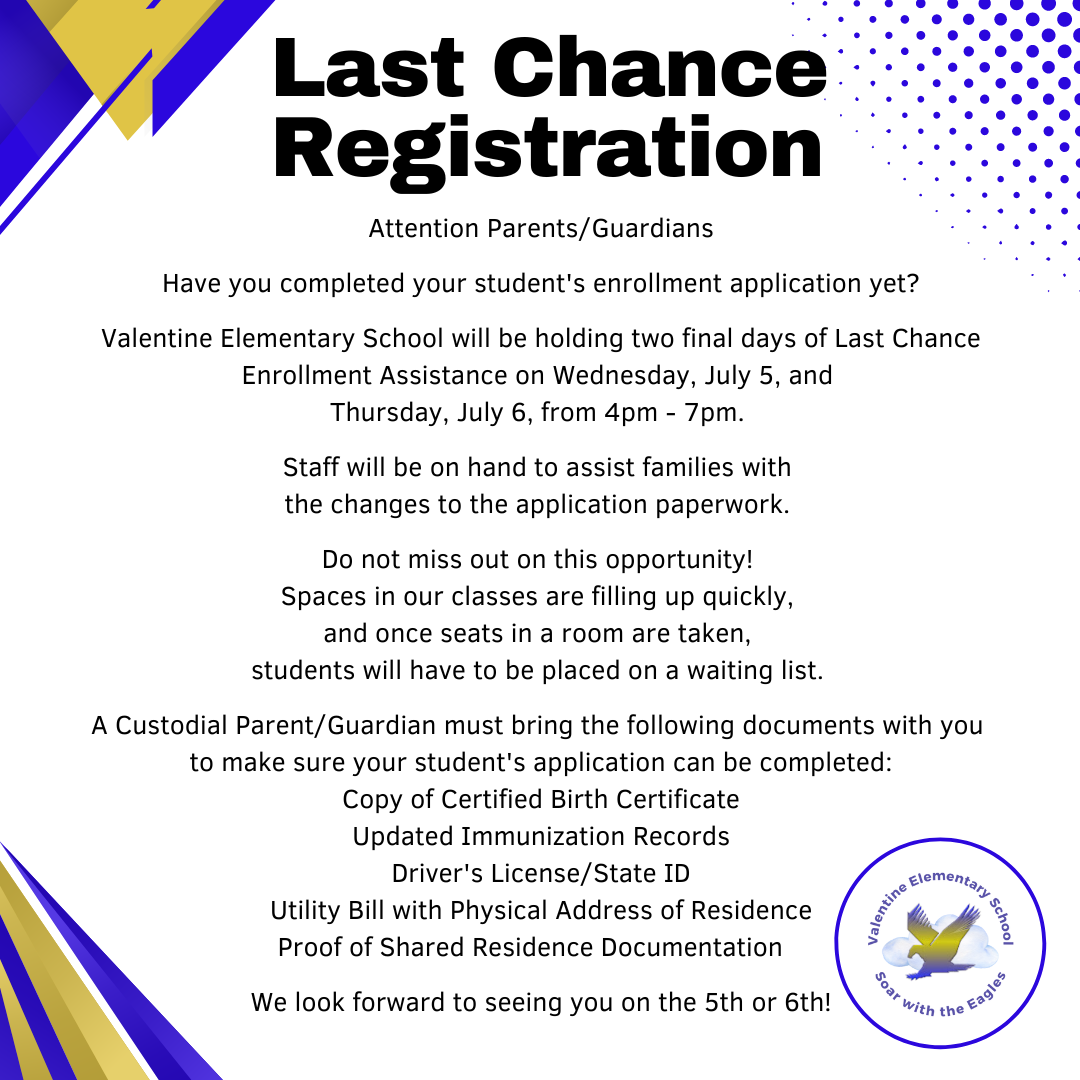 Enrollment Applications for the 2023-2024 school year are now available in the office and on our website (select 'Open Enrollment' on the yellow bar, access link to PRINT the PDF application, or click the link below). Returning and new students are required to fill out an application each school year.
There have been significant changes to the application this year. The entire application must be completed and brought to the office by the enrolling parent/guardian. Make sure to complete all required signatures, and to include all required supporting documents.
Your students' AM Bus Stop and PM Bus Stop must be filled in on the form (pg. 4 of 4 on the application form). Unless there is a family emergency, the stop specified in your students' application will be their permanent pick up/drop off location for the entire school year. (Bus Stop List available on website)
The Home Language Survey must be filled out in its entirety.
The Arizona Residency Documentation Form must be brought into the office with the required supporting documents. IF you are completing an Affidavit of Shared Residence because you do not have residency documentation, then that form must be signed by a Notary Public.
If your physical residence is outside the Valentine Elementary School District boundaries, the Zone Variance/Attendance Exception Request Form must include the required letter that explains the reasons for the Attendance Exception request.
Copies of your students' Birth Certificate, Immunizations, and any applicable court documents regarding custody or contact restrictions must be submitted at the same time you submit your application.
INCOMPLETE APPLICATIONS WILL BE RETURNED AND NOT CONSIDERED.
You can download and print our application HERE, or pick one up at in the office.