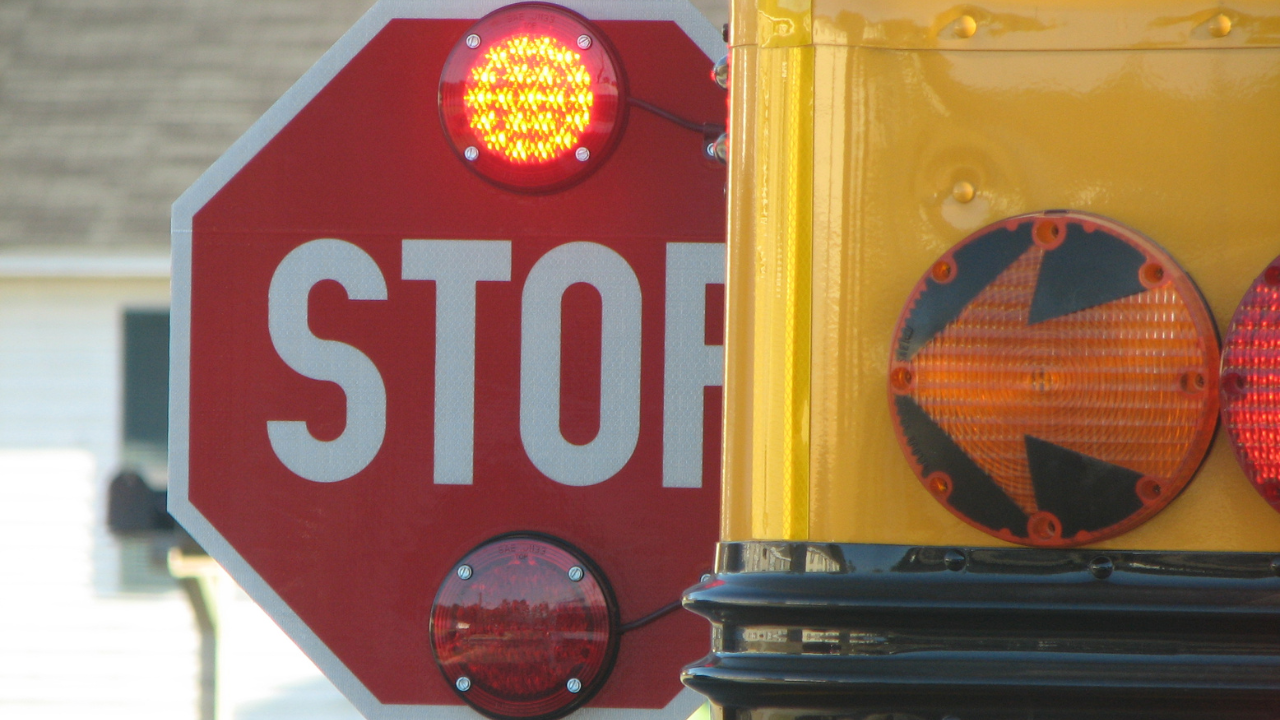 Bus Stop Schedule and Bus Stop Change Request Form
Below is the Bus Stop Schedule for the school year. Please understand that as circumstances change, stop times may have to be adjusted.
Families should be at the stops at least 10 minutes before the posted pick-up or drop-off times.
Kindergarten students must have an adult meet the student at the bus stop for drop-off. Kindergarten is full-day with dismissal at 3:30 pm, so an adult will need to be at the PM stop for drop-off.
Students are expected to follow all Bus & Transportation Rules & Procedures. Riding the bus is a privilege that can be lost if bus rules and procedures are not followed. If a student loses the privilege to ride the bus, parents/guardians are legally obligated to provide transportation to and from school.
If a student missed the morning bus, parents/guardians are expected to transport the student to school on time for the beginning of the school day at 8:00 a.m.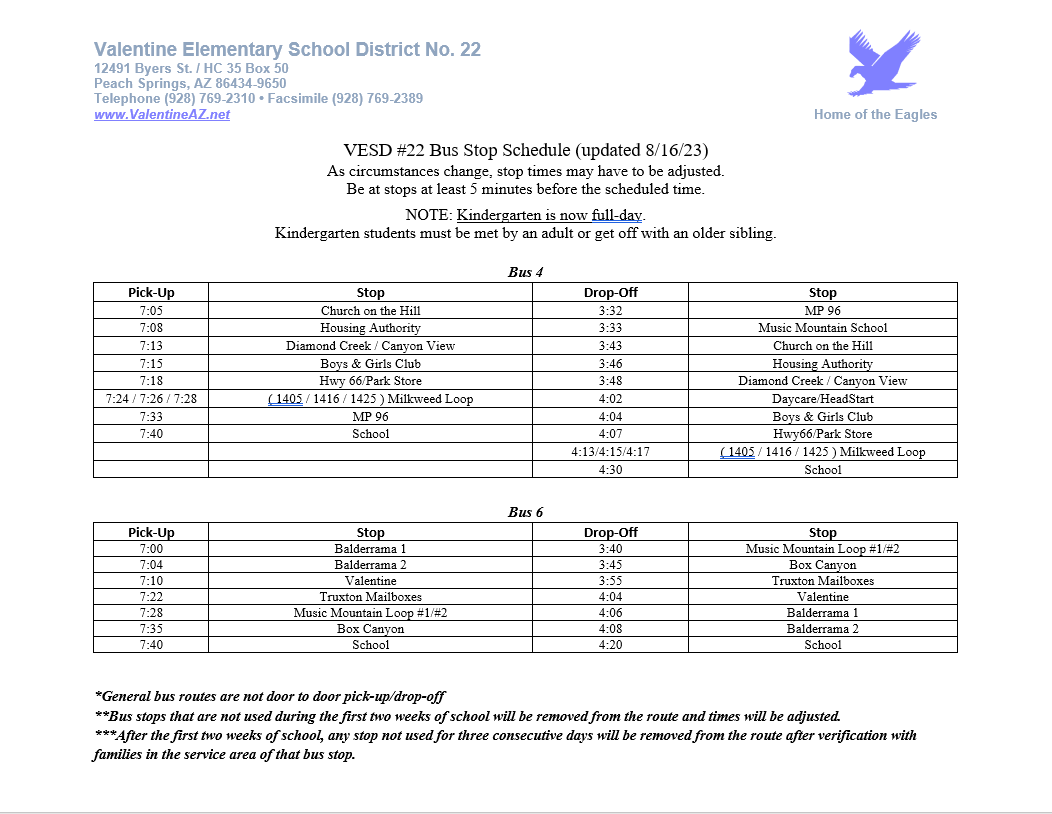 Bus Stop Change Request Form
This form is designed to maintain the safety and security of your student.
Changes to your student's bus stop MUST BE SUBMITTED on this Bus Stop Change Request Form. Fill the form out in its entirety.
Phone calls and handwritten notes do not replace the requirement that this form must be filled out and on file at the school before changes can be made to a student's bus stop.
Students will not be allowed to ride the bus to a new stop without a Bus Stop Change Request Form on file.
Forms are available at the school or download the form by clicking on this link: Bus Stop Change Request Form